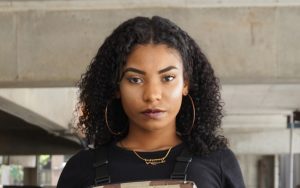 If you are contemplating your next move after an unplanned pregnancy, options are available besides abortion. The best part is you can find an option that's right for you and tailor it to meet your standards.
In this post, we'll discuss parenting and adoption and dig into how there are various possibilities even within these two choices.
Is Parenting Right for Me?
Some women feel they're being called to parent but feel nervous and unsure of the unknown. This feeling is entirely normal for almost everyone.
The best way to feel prepared is to develop a plan. By empowering yourself with knowledge and resources, you will feel better equipped and ready to face the road ahead, knowing you have the right tools in hand for the journey.
Is Adoption Right for Me?
Adoption is an option many women opt for because it fits their life and plans. Adoption allows a hopeful couple to be given unimaginable joy as they add to their family.
There are several different plans to choose from within adoption. Those include:
Open adoption: You and the adoptive family agree on the amount of contact you wish to take place, and open communication and visits are welcome and encouraged.
Semi-open adoption: Communication and visits take place through a third party, so you aren't contacted directly but still have contact with the family and child.
Closed adoption: You remain completely anonymous, all identifying records are sealed by law, and no communication occurs between you, the family, or the child.
What If I Need More Information?
Wanting to discuss your options or receive further information? We offer extensive pregnancy counseling and assistance services, such as free pregnancy tests, abortion alternatives, and helping you build a smart plan for your future. We'll help you every step of the way.
Contact us to find out more. Birthright of Atlanta maintains a 24/7 Helpline for questions, advice, or a friendly companion to speak with. Call 1-800-550-4900. We have time for you.