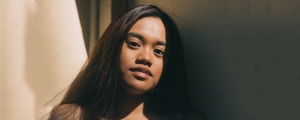 Women facing an unwanted pregnancy may believe that an abortion is the only realistic option available. However, for those who want to end a pregnancy, adoption is an available alternative.
Adoption and abortion both come with their own set of benefits and challenges. We're here to simply provide the details and information needed for you to make an informed decision.
Here's a quick breakdown of the pros and cons that abortion and adoption present.
Key Difference Between Abortion and Adoption
As mentioned above, only you can decide whether an abortion or adoption is the right decision for your situation.
What Does an Abortion Involve?
Depending on how far along your pregnancy is, you have the option of a medical or surgical abortion.
Medical abortions are accomplished using two drugs known as mifepristone and misoprostol. Surgical abortions are performed in a clinic or hospital and involve dilating the cervix and using forceps or a vacuum device to extract the fetus. 
Some women report feelings of relief after an abortion, while others report feelings of regret and loss.
How Does An Adoption Work?
Women who choose adoption have an adoption advocate who will walk through the entire process together.
As the birthing mother, you will have the opportunity to choose the adoptive parents for your child. This can be a very positive experience, as it allows you to imagine all the wonderful things your child will have and experience in a loving family.
Women who choose adoption are sometimes provided assistance with basic needs during their pregnancy. This includes things like financial support for all prenatal appointments, maternity clothes allowance, housing, etc.
As the mother, you have the option to choose an open adoption. Open adoption gives you the opportunity to have a relationship with your child as he or she grows in their new family.
How Can I Navigate the Challenges?
Abortion and adoption both come with certain challenges. Neither is easy or without risk and a sense of loss.
At Birthright, we offer extensive counseling and assistance to help you navigate this important decision. We believe in you! We also believe in the hope of your future.
No need to schedule an appointment. Just give us a call when you're on the way to our center at 770-451-2273. Together, we can discover how to reclaim your future and secure the best outcome for this unexpected life turn.