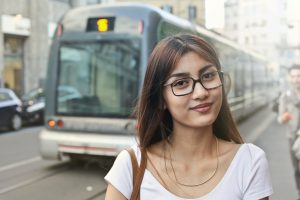 Are you and your partner struggling with an unexpected pregnancy diagnosis? Is your partner pressuring you to get an abortion?
Even in a crisis, you should never feel pressured into making a decision you're not completely comfortable with. Sometimes exploring the alternatives to abortion can bring clarity on how to handle this curve ball.
Available Alternatives
Women may be surprised to learn that they actually have a choice when it comes to handling an unplanned pregnancy. An abortion is often the first solution thought of, but it is definitely not the only one available.
Parenting
Parenting is often the solution that terrifies most women. But did you know, most women don't believe parenting is a valid option simply because they don't feel prepared for it?
Women who choose to take the journey of parenthood do not have to navigate the waters alone. At Birthright of Atlanta, we offer free, online parenting classes to empower women as they learn the skills needed to become great mothers. We also material assistance and help in overcoming particular challenges.
Choosing to parent is not the right choice for everyone, but it can be so rewarding and fulfilling for some women and their partners.
Adoption
If parenting isn't the right fit for you, perhaps adoption is. Adoption provides women a similar outcome when compared to abortion. Once the pregnancy has come to term, the woman is free to resume her life as it was before.
Unlike abortion, adoption provides couples and families with the children their hearts long for. As a birth mother, it can be such a satisfying thing to see your child bring so much joy to a family who has been longing for a child.
Birth mothers have the option to be involved or completely hands off after the adoption. You will also get to select the family or couple you believe would best care for your child.
Making these decisions is not easy, but knowing you've chosen a life of love for your child can ease the pain many adoptive mothers often experience.
Figuring Out What's Best For You
At the end of the day, the decision is solely up to you. How you chose to move forward with an unplanned pregnancy will directly impact your life; both physically and emotionally.
Birthright of Atlanta is here to support your next steps. We can help confirm your home pregnancy test results with another pregnancy test to be sure of your results. If you do receive positive test results, we have someone you can talk with as you process all your options.
To set up an appointment, simply call 770-451-2273. We are cheering for you!